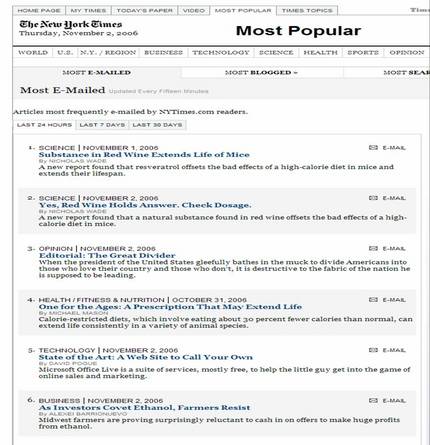 Source of edited screen capture: http://www.nytimes.com/gst/mostemailed.html
In an earlier post, Leon Kass was quoted as opining that life is better when it is short.
The table above is from the New York Times list of most emailed articles within the last 24 hour period. The listing above was for the period ending at 1:00 PM CST on Thursday, November 2, 2006.
Notice that of the top four articles, three of them have to do with the study showing that reversatrol may lengthen life.